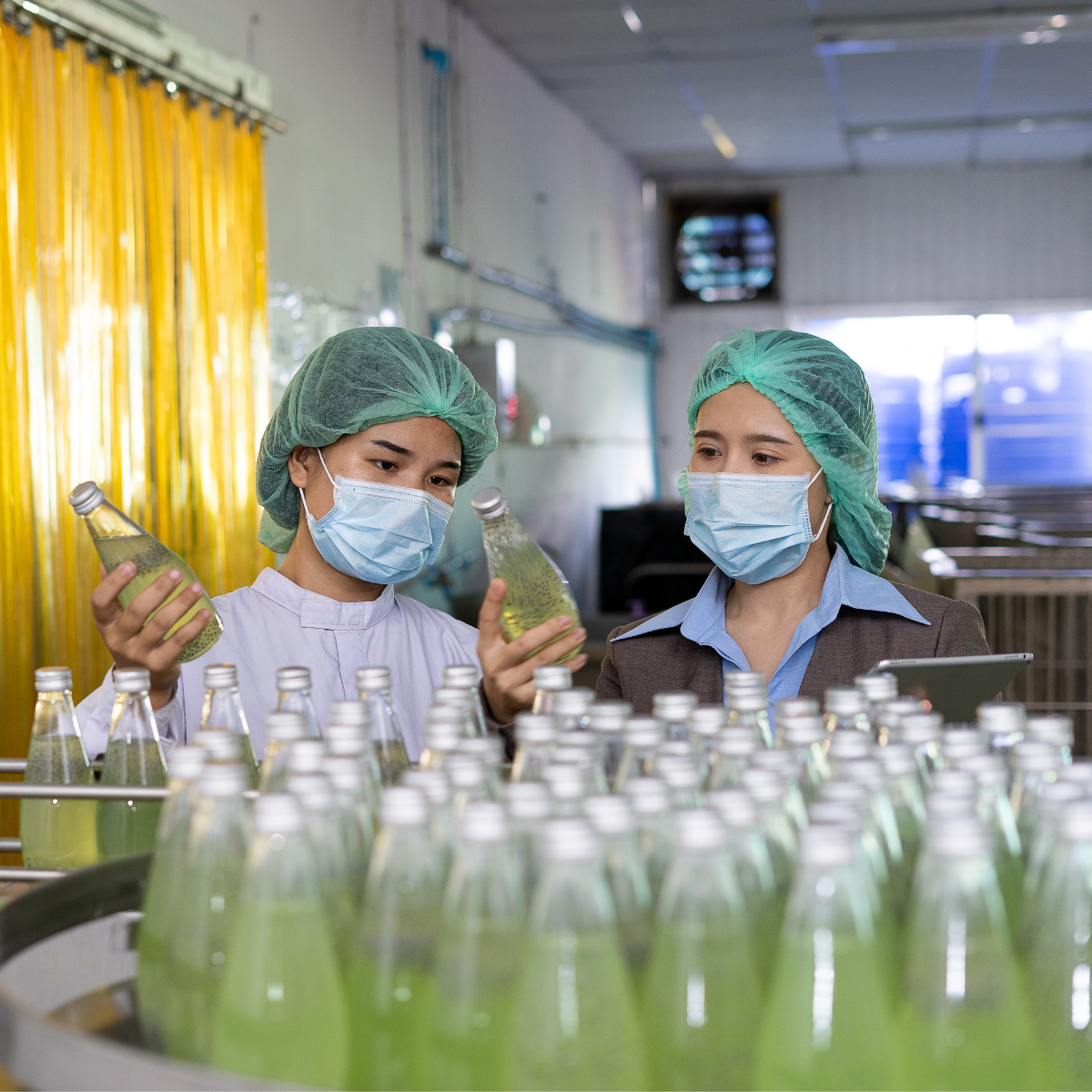 PRPs: Allergens, Material Handling, & Packaging Controls
Learn how to streamline your operations and protect product quality when the product is in your facility, and ensure customer satisfaction upon delivery.
Through 1 hour of short lessons and exercises, this course teaches Allergens, Material Handling, and Packaging Controls, which ensure your products stay safe from the moment they enter the facility until long after they've left. 
Get a printable certificate as a Record of Training Completion!
Buy Now for $125 USD!
Want to Learn More?
Click the button below to download a copy of the full Training Information Sheet.
Course Details
Is This Training for Me?

This training is designed for anyone who develops or manages food safety programs in a facility.

It is especially beneficial for Quality Managers and other Department Managers.
What's Included?

3 Lessons ~ 1 hour completion time

Downloadable forms

Short exercises

Final quiz

Training certificate
Lesson Topics

Allergens: Allergen Profiles, Allergen Analysis, Allergen Controls

Material Handling: Receiving and Shipping Controls, Simplifying Shipping and Receiving, Handling and Storage Controls

Packaging Controls: Purpose of Packaging, Packaging Controls, Simplifying the Packaging Program
After This Training You Will Be Able To:

Understand the purpose of the allergens, material handling and packaging controls programs.

Identify common hazards and corresponding controls for each program

Apply and use the correct programs and documentation for every situation

Know the criteria to evaluate and verify the effectiveness of each program
How Would This Training Benefit Me?

This training will arm you with the knowledge and tools needed to structure an effective:

allergen control program that help avoid unintentional cross-contamination and mislabelling, prevent food recalls, and protect your customers,

material handling system that aids in the movement, storage, and protection of your food products,

packaging control program that protects your food products and keeps them free of contamination and compromise.
Technical Requirements

To access our online training, you will need:

- Desktop computer,

- Laptop computer, 

- Tablet, or 

- Mobile device 

Your device will need to have the following capabilities:

- Video/audio output

- High-speed internet connection (minimum speed of 5Mbps recommended)

- The latest version of one of the following browsers: Google, Chrome, Firefox, Safari, Microsoft Edge