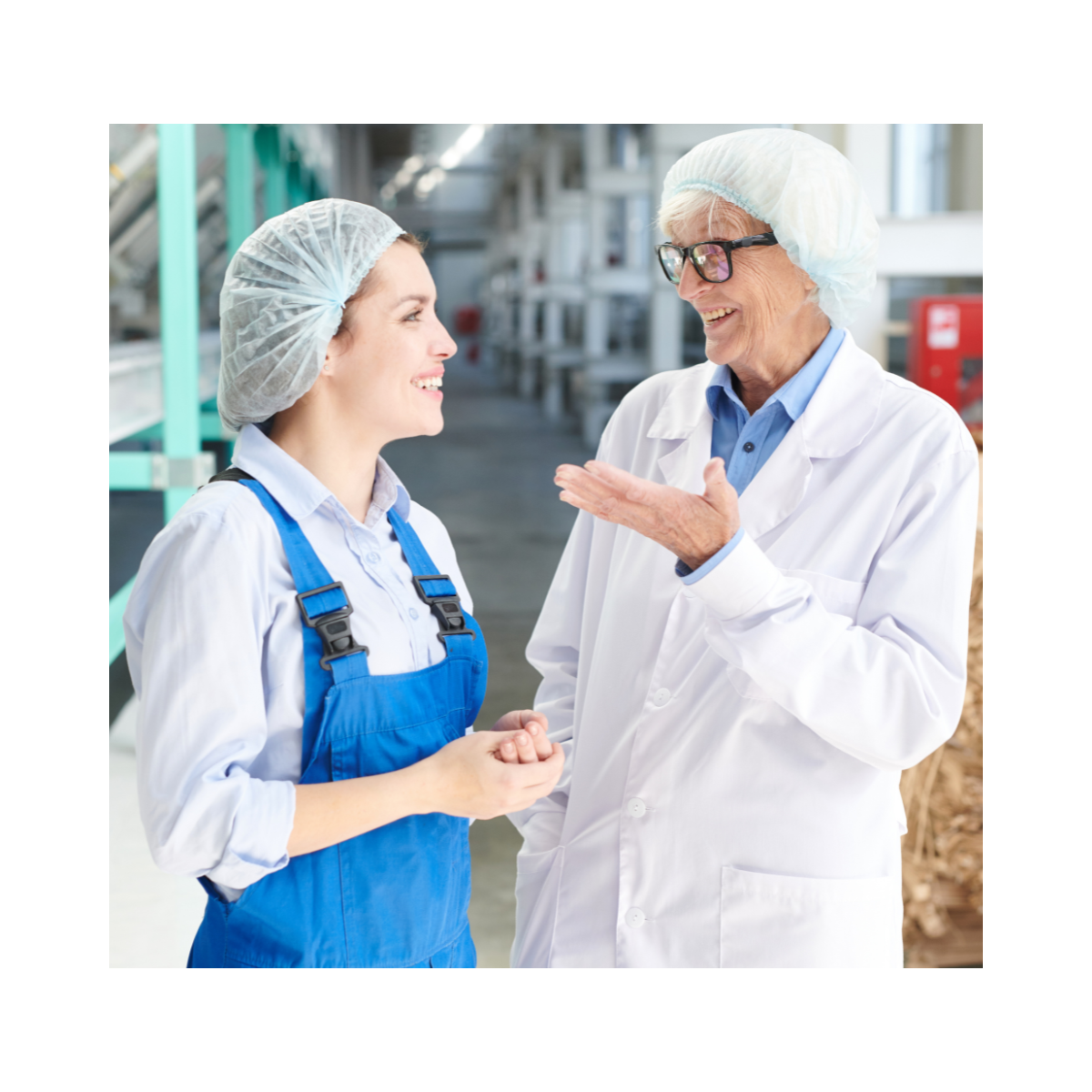 Interviews
Learn simple interview skills that help you evaluate your team's competencies and observe how they implement food safety skills.
This course teaches the difference between training and competency-based programs and then walks you through how to create a plan and conduct effective interviews.
Through 45 minutes of course content, including video lessons, short exercises, and practical tools, it arms you with the skills needed to perform interviews that gauge your team's abilities and areas for improvement.

Get a printable certificate as a Record of Training Completion!
Buy Now for $125 USD!
Want to Learn More?
Click the button below to download a copy of the full Training Information Sheet.
Course Details
Is This Training for Me?

This course is designed for Quality Managers and Management Teams working in food manufacturing and processing plants!
What's Included?

4 Lessons ~ 45 minutes course content
Video Lessons
Downloadable templates
Short exercises
Final quiz
Training certificate
Lesson Topics

Introduction: Defining competency

The Competency Model: Looking at training programs Vs. competency programs, 3 steps of a competency program and how to audit it

Applying the Model: Exploring how to build a competency plan

Interviewing: Looking at the basic framework of an interview and observing tasks
After This Training You Will Be Able To:

Understand the competency model

Know how to interview your team and monitor competencies

Identify areas to improve upon

Build confidence in answering questions
How Would This Training Benefit Me?

This course will help you master Interview skills so you will:

Be better at managing food safety,

Better evaluate your team's abilities and determine where there are areas for improvement,

Always be at the ready when anyone comes to check in on your department, whether it's your boss, a customer or an external auditor.
Technical Requirements

To access our online training, you will need:

- Desktop computer,

- Laptop computer, 

- Tablet, or 

- Mobile device 

Your device will need to have the following capabilities:

- Video/audio output

- High-speed internet connection (minimum speed of 5Mbps recommended)

- The latest version of one of the following browsers: Google, Chrome, Firefox, Safari, Microsoft Edge