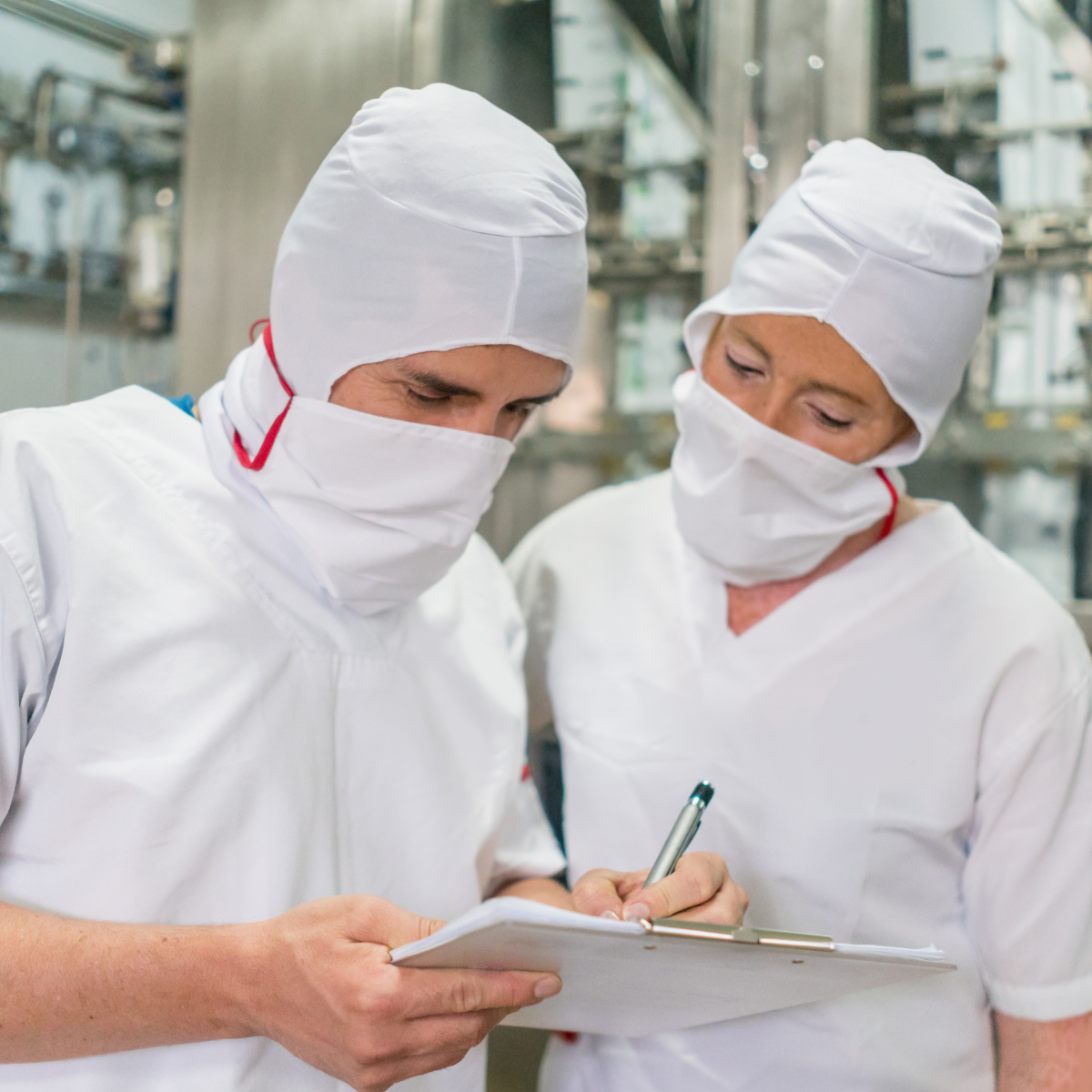 Teamwork
Learn how to improve your team performance by working together with clear goals and understanding everyone's roles.

Through 1 hour of video lessons, step-by-step instructions, a downloadable workbook, and tools & templates, this course unpacks the role of everyone in the plant, from owner to operator and all those in between.
You will learn how to break down the work of food safety and assign responsibilities and accountability in a way that makes sense.
Get a printable certificate as a Record of Training Completion!
Buy Now for $97 USD!
Want to Learn More?
Click the button below to download a copy of the full Training Information Sheet.
Course Details
Is This Training for Me?

This training is designed for Operators, Upper Management, The Management team, Supervisors, Quality Managers, and generally everyone working at food manufacturing/processing plants!
What's Included?

10 videos ~ 1 hour total

Downloadable workbook

Commitment contract template

Practical exercises

Final quiz

Training certificate
Lesson Topics

Introduction: Understanding the simple steps to improve food safety culture 

Laying the Foundation: Exploring the natural flow of power and accountability in an organization

Everybody's Responsible for Food Safety: Understanding essential rules the whole team must follow

Role of Food Safety Leader: Understanding how to coordinate the team's work

The Hard Work of Managing Food Safety: Exploring the role of the Management Team in food safety

Dividing the Work: Understanding Program Owners' Role

With Ultimate Power Comes Ultimate Responsibility: Clarifying Upper Management's Role

The Missing Link: Exploring the role Supervisors play in Food Safety

Getting the Work Done: The step by step of implementing the learnings 

Review: Highlighting things you need to share with your team
After This Training You Will Be Able To:

Work together to achieve meaningful work and have programs that are in line with reality

Understand how to harness the power of your whole team working on food safety

Understand everyone's natural role in food safety

Divide the work at the plant, based on each person's strength

Engage the whole team in food safety

Understand how to align responsibility and authority
Technical Requirements

To access our online training, you will need:

- Desktop computer,

- Laptop computer, 

- Tablet, or 

- Mobile device 

Your device will need to have the following capabilities:

- Video/audio output

- High-speed internet connection (minimum speed of 5Mbps recommended)

- The latest version of one of the following browsers: Google, Chrome, Firefox, Safari, Microsoft Edge
What Our Customers Are Saying
Obasijuade, QA Manager

Systemic Teaching
"The course is presented in a very clear, easy-to-digest form. The short videos make it seem like a conversation between you and the trainer. This course has helped me to understand why the team has a common goal, but each member has different priorities -(Roles and Responsibilities)."