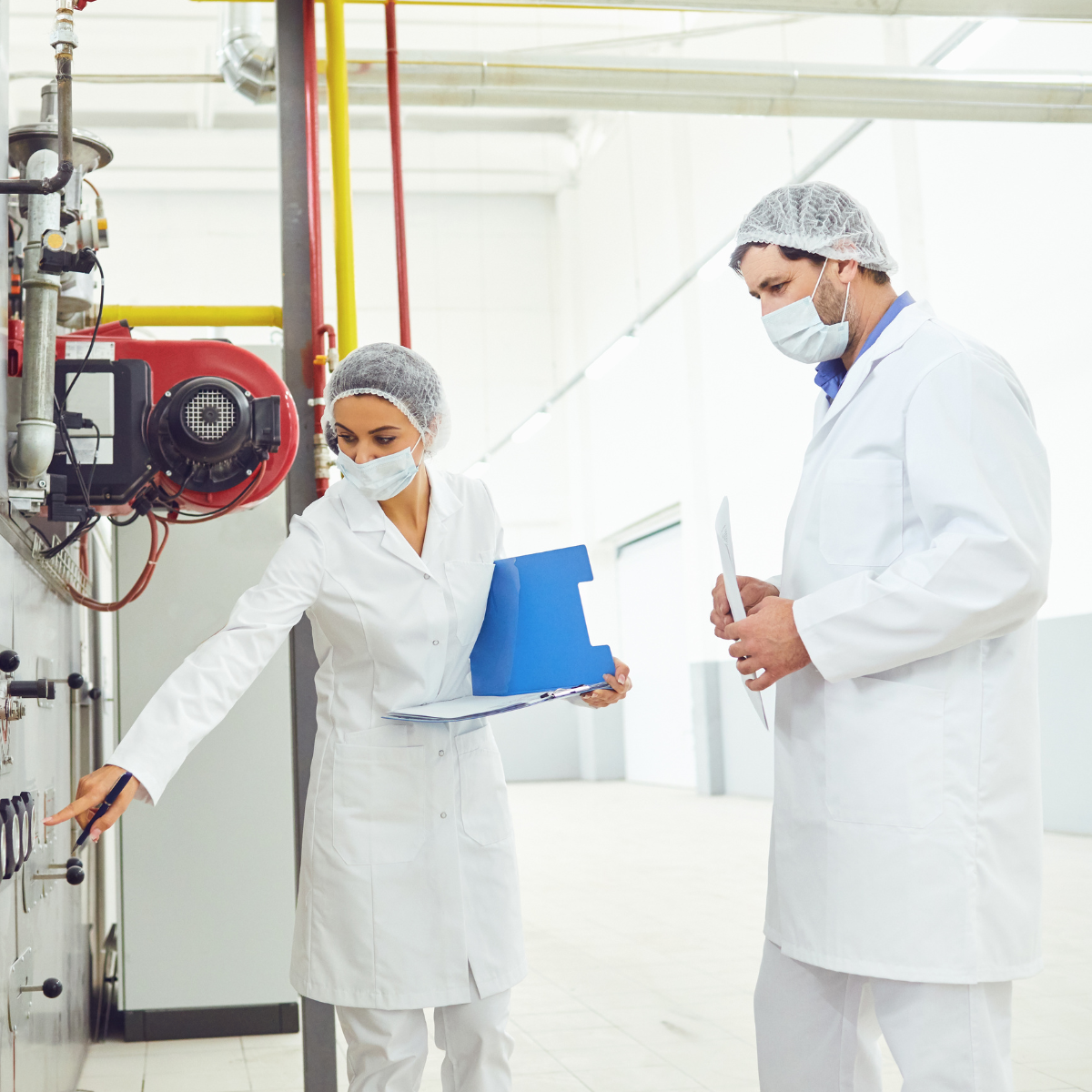 Internal Auditor
Learn the skills needed to build a manageable, successful Internal Audit Program. You will have tools and skills to effectively audit your food safety management system, implement positive improvements to programs and minimize the strain on your precious resources.
Through 8 hours of video lessons, case studies, and practical tools, you will learn how to divide the work so everyone can play a part in keeping food safe!
Get a printable certificate as a Record of Training Completion!
Buy Now for $899 USD!
Want to Learn More?
Click the button below to download a copy of the full Training Information Sheet.
Course Details
Is This Training for Me?

This training is designed for Quality Managers, Managers, and Plant Owners working in food manufacturing/processing plants! 
What's Included?

8 hours of video content

Practical exercises to reinforce your understanding to the plant

Downloadable content and sample training plans

Case studies to put what you've learned into practice

Final assessment

Training certificate
Module Topics

The Big Picture: Understanding Food Safety Management Systems

Basic Audit Skills: Understanding the foundational skills required to manage food safety every day

Audit Plan: Planning your audits throughout the year and understanding the how-to's of auditing 

Inspections: Engaging the whole team in monthly inspections

Vertical Audits: Gathering records and interpreting the results

Interviews: Identifying gaps in your team's knowledge

Making an Audit Plan: Building a plan for your Process Audit

Process Audits: Putting an Audit Plan into action through a Process Audit

Corrective Actions: Understanding how to use your results to improve your system
After This Training You Will Be Able To:

Understand and perform 4 different audit methods

Communicate clearly with your team using a common vocabulary

Pull everything together in a simple audit program that meets any GFSI standard

Determine the significance of issues and apply the appropriate corrective actions

Explain and justify your programs to an external auditor   
Technical Requirements

To access our online training, you will need:

- Desktop computer,

- Laptop computer, 

- Tablet, or 

- Mobile device 

Your device will need to have the following capabilities:

- Video/audio output

- High-speed internet connection (minimum speed of 5Mbps recommended)

- The latest version of one of the following browsers: Google, Chrome, Firefox, Safari, Microsoft Edge
FAQ

I'm the Food Safety Leader in my company and I'm frustrated. Can you help me?

Yes. Through our Internal Auditor Training, we can shift the focus from just QA/FSL being responsible for food safety to an entire team that makes safe food every day.
What Our Customers Are Saying
Tania, Quality Manager

"This training is concise and easy to digest. The trainer goes through examples that anyone can definitely correlate. I'm a visual person and found the images utilized really useful. The Templates shared along the course are also great resources that a facility can easily implement!"