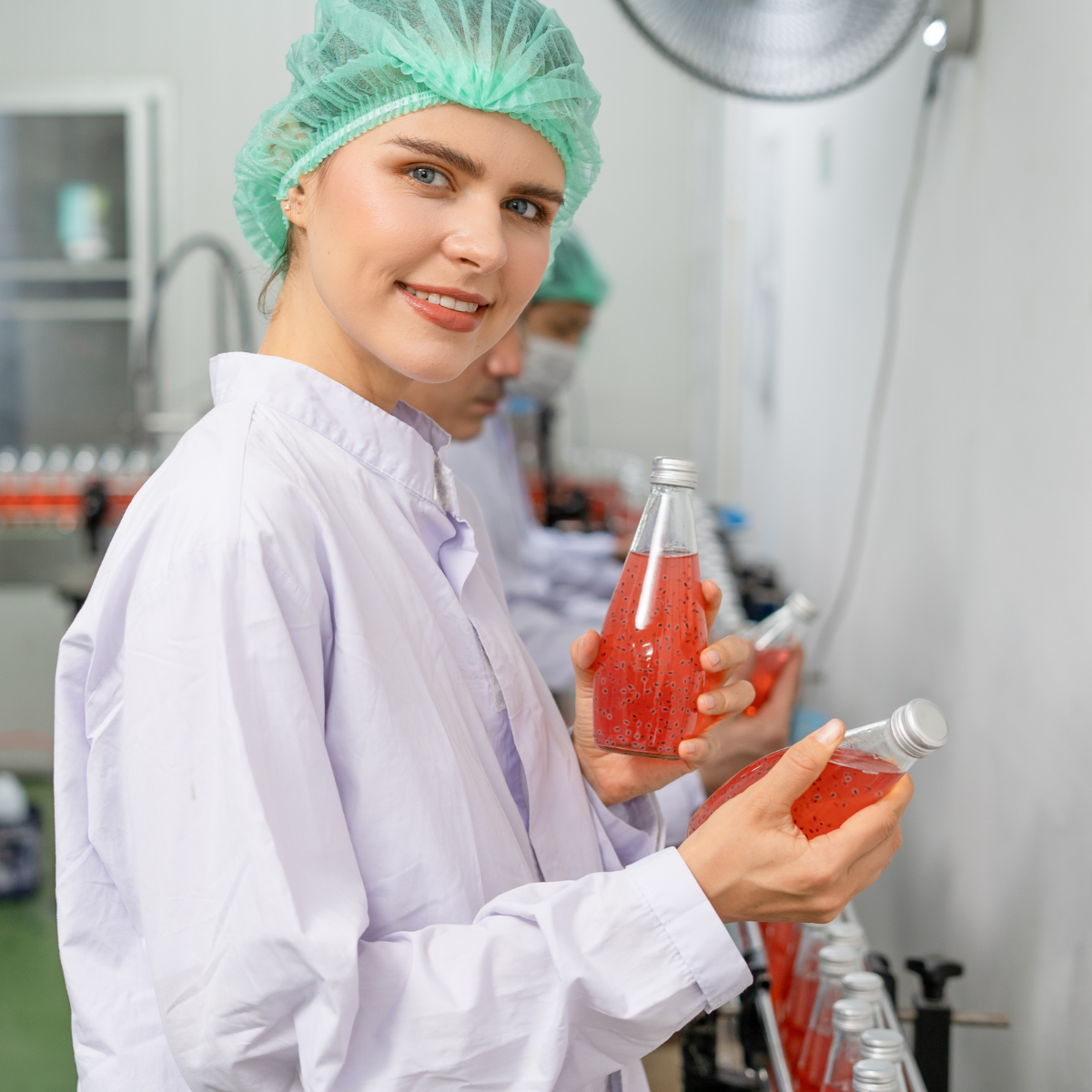 Food Safety Culture Bundle
Train your team on how to build a positive food safety culture that lasts through essential teamwork and everyday food safety skills.
Producing safe food starts with the people in direct contact with the product throughout the manufacturing process. And having complete confidence in your processes requires them to play an active role in food safety.
These 2 online courses include video lessons, short exercises, and practical tools to help you and your team keep food safety front of mind during every task and take a step toward creating a food safety culture where everyone is engaged at the plant.
Get the Package & Save 10%!
Want to Learn More?
Click the button below to download a copy of the full Training Bundle Information Sheet.
Bundle Details
Is This for Me?

This bundle is perfect for anyone who works in a food manufacturing or processing plant.

Quality Managers, The Management Team, Supervisors, and Operators
What's Included?

2 online courses. Each course includes:

Short Exercises 

Downloadable forms and templates

Final Assessment

A printable certificate as a Record of Training Completion
Course Topics

Teamwork Training

Everyday Food Safety Training 
After Taking This, Your Team Will Be Able To:

Understand everyone's natural role in food safety

Build food-safe habits

Know how to mitigate risk

Recognize issues on the floor with a clear understanding of what to look for

Work together to achieve meaningful outcomes
How Would This Benefit Me?

This training bundle is designed to help you:

Be able to divide the work at the plant, based on each person's strengths

Understand how to align responsibility and authority

Harness the power of your whole team

Have an engaged workforce and real improvements in food safety culture
Technical Requirements

To access our online training, you will need:

- Desktop computer,

- Laptop computer, 

- Tablet, or 

- Mobile device 

Your device will need to have the following capabilities:

- Video/audio output

- High-speed internet connection (minimum speed of 5Mbps recommended)

- The latest version of one of the following browsers: Google, Chrome, Firefox, Safari, Microsoft Edge
Regular price

Sale price

$97.00 USD

Unit price

per